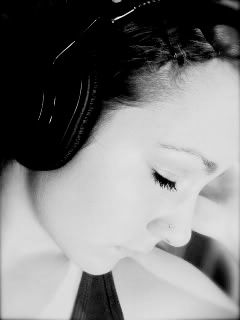 Becca Solodon has opened for Mariah Carey, played with The Commodores and has had studio sessions to the wee hours of the morning with legends like James Ingram while studying under vocal coach David Coury (American Idol & MTV's Making Menudo). She's so diverse, she has even been featured on mixtapes around the world along side DJ Skee, B-Real, Kurupt, Snoop Dogg, Young De and Dj Couz. Publications such as Rolling Stone, People magazine, television stations and radio alike have featured the young starlet. So how did Becca Solodon, a 21 year-old Santa Barbara City College music student and highly recognized local songwriter/celebrity and musician get so lucky?
"Studying under producers Ronnie King and Damizza has really taught me how to express myself through many different genres of music. I feel really blessed to be where I'm at right now and I can't wait to see what the future brings," she said. Becca's love for music started at age 4, and she began taking musical training soon after. Ronnie King (2Pac, Kc-I & Jo Jo, and The Offspring) and Damion "Damizza" Young (Mariah Carey, Snoop Dogg & Korn) both recognized her talent immediately after meeting her through friend, Nikki Simon-Katz, of the Teddy Bear Cancer Foundation. "We knew she had a voice. In the studio we realized she had a style," said Ronnie King, a producer and musician who also mentors Becca in songwriting. "She is bar-none the most well-rounded and talented artist I've ever had the pleasure of working with." Added Damizza.
"In My Room" is a snapshot that takes you through Becca's recording process and is set for release through her newly designed website (www.beccasolodon.com) as well as her Myspace page (www.myspace.com/beccasolodon) via snocap. "It always seems to end up with me recording & mixing vocals in my room at 6am after an all-nighter of writing, hence the title." Whether it be the sultry "Simply Irresitible" or the up-tempo "Little Misfit", Bex will take you for an emotional joyride through the music that has chronicled her life over the past 4 years. "I've seen my days of struggle and my days of sunshine, this EP introduces you to me & sets the platform for the rest of my musical career."
Becca started recording into her Motif keyboard, when lacking a direct line from her keyboard into her computer, Becca ingeniously placed her speakers on the floor and recorded the song saved on the keyboard into the built-in microphone on her computer. She then quickly graduated to her now massive Pro-Tools rig. When shown the home recordings, Edgar Sanchez (Alicia Keys, Pharrell & Vanessa Marquez) of Star Trak Recordings exclaimed, "You're doing this out of your room?"
Becca is also a volunteer for the Teddy Bear Cancer Foundation, the Make-A-Wish Foundation, and American Cancer Society spending a large chunk of her time inspiring young children.
Addressing Becca's future, Damizza said, "There isn't anything Becca can't accomplish."
Becca Solodon "In My Room." April 16th, 2008